The Latest Israeli Cannabis News Updates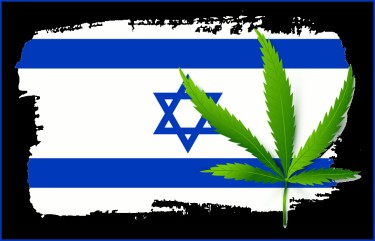 The Latest Cannabis News From Israel
Yeruham, A Desert Town In Israel, Hopes To Be A Capital For MMJ
Yeruham is a desert town in Israel, which is worlds away from the modern center of Tel Aviv.
Yet it hopes to gain an international reputation for medical marijuana technology. The country is already home to dozens of renowned cannabis tech startups, and new rules surrounding decriminalization in Israel is forecasted to further spur the market growth locally. However, in Yeruham, there is a dire need for employment as 12,000 people suffer from joblessness. Thanks to CanNegev, the first medical cannabis startup incubator in Israel, many companies may soon be able to help solve unemployment while helping the industry grow quicker.
"We have decided to make medical cannabis the heart of our activity, here in Yeruham, one of the most peripheral towns in Israel – a forgotten city," explained Zvi Bet Or, founder of CanNegev.
Tal Ohana, the first female mayor who was elected back in 2018, has been responsive to growing the cannabis industry. "My dream is to make Yeruham the capital of medical cannabis in Israel," Ohana disclosed to the AFP. "It's not everyday that a new market is born," she said. "I told myself I have to do everything to be at the avante-garde of science and technology in this field." She explains that cannabis technology could revitalize the town while helping to reduce unemployment rates, which are currently higher than average at 8%.
Israeli Study Reveals Tourette Patients Benefit from Cannabis
Though the exact figures of people who have Tourette's Syndrome remains unknown, the Centers for Disease Control and Prevention (CDC) estimate that there are 1 in every 333 children who are 6 through 17 years of age who have this condition. However, around half of children who also have it remain undiagnosed.
Tourette's Syndrome is a condition affecting the nervous system, characterized by tics which are sudden movements or twitches that are involuntarily done repeatedly. Both adults and children who have these tics can't do anything to stop them. There is currently no known cure for Tourette's Syndrome but there are some types of treatments available, though many patients remain unresponsive to conventional medicines.
However, a great deal of people have found relief in using cannabis to treat Tourette's Syndrome. One of the latest studies proving the efficacy of cannabis for Tourette's has been released this month; the trial results, which were published in Behavioral Neurology, was discussed by the Israeli researchers who studied the impact of medical cannabis in 15 Tourette's Syndrome patients over the course of 12 weeks.
The participants reported an average of a 38% decrease in tic severity, which was analyzed based on the Yale Global Tic Severity Scale. Meanwhile, a significant population of the participants also said they saw improvements in other aspects including sexual function, mood, and sleep. For this study, the researchers reported that the participants who reported the most improvements were those that took high THC, and low CBD formulations. They also preferred to smoke cannabis instead of taking sublingual oil.
"From our data, it is suggested that MC [medical cannabis] might be a treatment option for resistant TS patients, and MC has a significant effect on tics, premonitory urges, and patients' overall quality of life," said the authors.
Former Israeli Government & Security Leaders Find New Careers in Cannabis
ABC News reports that some of Israel's former leaders have left their previous careers to instead pursue new jobs in cannabis.
Ehud Olmert, a former prime minister in Israel, is now one of them: he is trying to push the legalization of cannabis in the country. "Everything will change dramatically overnight if there will be legalization," Olmert said to the Associated Press. He believes that "the market would be unlimited. It would be huge," he said.
Currently, even if Israel is a world leader in cannabis research and cannabis use has been decriminalized, there are still extremely strict rules surrounding research, distribution, processing, and cultivation of the plant. These regulations may have caused serious obstacles especially for domestic production, preventing many from earning as it has the potential to be a big cash cow.
The article also discusses Ehud Barak, who was also a former prime minister, former Police Commissioner, Yohanan Danino, former Foreign Ministr Tzipi Livni, retired security agency director Yaakov Peri, who are now investors and consultants in cannabis companies in Israel. "It's a market of several hundred millions of dollars, just in medical, and it's growing very fast in Israel," Barak explained. Barak is now a chairman of Intercure, a cannabis manufacturer, and has been since 2018. "I expect that once it will be legalized, we will see a flourishing of the market for extreme, top-quality products."
Pharmaceutical Chain In Israel Set to Import MMJ for Improved Accessibility
Super-Pharm, an Israeli pharmaceutical chain, just announced that they intend to import cannabis for medical purposes, reports The Jerusalem Post. It's called Cannavix Miracle, which is a hybrid strain that was named Miracle Alien Cookies from Agrivabe, rebranded for the pharmacy.
This is one of the many steps that Israel is taking to improve accessibility for MMJ. However, the prices are still higher than on average. "We are delighted to launch our independent brand of medical cannabis," said Super-Pharm head of marketing, Imad Sader. "The addition of the Cannavix brand to Super-Pharm shelves expands our existing range of medical cannabis, which includes some 200 different strains," Sader said.
Sader also adds that the pharmacy chain will be conducting training and workshops for their pharmacists so that they can give a "professional, optimal response to patients and customers who wish to purchase medical cannabis."
MORE ON THE ISRAELI CANNABIS SCENE, READ THESE..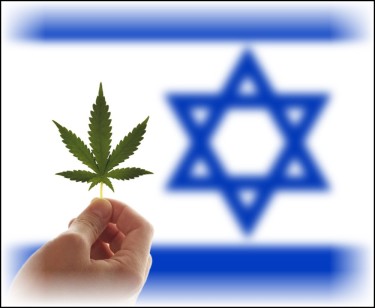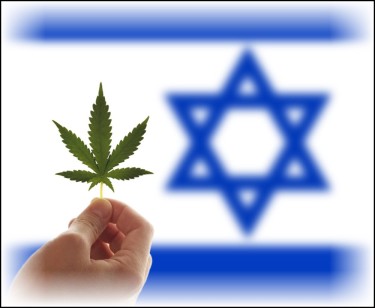 THE ISRAELI CANNABIS NEWS REPORT FOR THIS MONTH!
OR..