The LA Dilemma – Los Angeles Has 900 Legal Dispensaries and 2,800 Illegal Trap Shop Dispensaries
Los Angeles is one of the top weed destinations on the West Coast. It has a rapidly growing medical and adult-use industry with dispensaries scattered across its cities. Weed lovers in LA have a long list of product options to choose from. Through 2021, LA's cannabis industry flourished, and legal companies expanded their services to meet customers' needs within the state. Another reason these legal companies expanded the scope of their services is to compete with illegal operators in the state.
As much as LA has one of the highest populations of legal cannabis operators in the United States, it also has an even more alarming number of illegal cannabis stores. For every legal cannabis dispensary in the city, there are at least two more illegal ones. More and more illegal cannabis dispensaries are setting up shops around LA cities and selling marijuana to unsuspecting customers.
It's tough to place a figure on the total number of cannabis retail stores in L.A., and it's even harder to tell which are licensed and which are not.
Cannabis Stores in LA
There are two major types of cannabis stores in LA: The first caters to medical customers, while the second is reserved for medical and recreational users. As in many states, cannabis stores were the first to begin operations in California. Dispensaries at that time sold medical cannabis to patients registered in the state's medical cannabis program. Now, all weed lovers in California can select from a wide range of cannabis products.
Shopping in a recreational store may not give you the same experience you'll get from shopping in a medical store. Medical dispensaries have a waiting area for patients to stay in before they can be allowed to see an expert budtender with their prescriptions. Not to mention that you always need a copy of your medical prescription to gain entry into a medical dispensary. With your card, the cannabis providers can be sure you're really in the medical cannabis program.
In contrast, the only people barred from accessing the adult-use marijuana stores are children and young adults under 21. Recreational cannabis stores offer a regular retail experience. You enter the store and browse through the shelves containing the cannabis products and accessories at your own convenience.
Rogue Cannabis Stores in Los Angeles
Legal cannabis operators are in an unofficial war with illegal cannabis operators. These unlawful operators have operations at least three times larger than their legal counterparts. This situation is not limited to LA alone; it is widespread throughout California. In LA, tourists are more likely to step into an illegal dispensary than a legal one in a bid to experience the cannabis retail experience.
Recently, an audit revealed that California's 900 licensed cannabis operators have about 2,800 illegal competitors. more than three times the number of total legal sellers, which could be higher today. These unregulated stores, most of the time, have untested stock products that are not up to state-issued production standards, nor do they follow the state's regulations for cannabis operations. Patronizing an unlicensed store is more or less the same as buying from a dealer around the block. You only get promises that you're purchasing the best product in the area, whereas it's basically junk.
Residents and tourists looking to enjoy the best weed LA has to offer are advised to locate a licensed and regulated dispensary to patronize. By visiting these stores, you're assured that you're ingesting tested products that have very little or no side effects on your health. Some LA restaurants are very weed friendly, and even working cannabis into their food dishes.
The Total Number of Legal Cannabis Stores In LA
Different authorities have slightly different records of how many legal cannabis stores in LA. The L.A. City Controller's documents state that the LA metropolitan area has about 135 regulated cannabis shops. The agency claims these stores are registered under Proposition D (the voter-approved measure legalizing the sales of cannabis).
The controller agency also claims that there are at least 1,400 unlicensed marijuana dispensaries located within the same area. The disparity between these figures is pronounced, so consumers need to be very watchful before purchasing their favorite strains.
Another source states that there are about 187 regulated stores scattered across the metropolitan area. In the last year, there has been an increase in public approvals for adult-use weed. This is why the number of legal cannabis stores is expected to shoot up this year. However, illegal operations are also growing at the same rate as legal operations, so the search for legal stores will continue to be complicated.
These illegal cannabis operations can be traced back to 2009, when only medical dispensaries were allowed to operate in LA. Since then, LA has held onto its track record of having the largest concentration of illegal cannabis stores.
Dealing With This Baffling Issue
The government has proposed using delivery services to cater to the needs of weed lovers in the state. Legal cannabis stores offer delivery services, and this gives them an edge over their illegal counterparts. It is better to rely on these delivery services than to go around the streets looking for a new supplier each time.
Dispensaries with delivery services offer the best products in the LA metropolitan area, and you can be sure these products have been produced with reasonable safety regulations. This service also ensures you get continuous delivery of the same product without alterations.
Conclusion
The excessive number of illegal cannabis stores in LA is a good reason for residents and tourists to be alert when purchasing cannabis and its delivery equipment. Before you make any purchase, double-check to ascertain the legality of the establishment as well as the authenticity of the products being sold.
An easy way to know you're in an illegal dispensary is the usual haggling over prices, and the products are overpriced. Why buy good weed at unreasonable prices when you could get it at fair prices in licensed stores? Be it edibles, pills, gummies, bongs, or other accessories, licensed stores with delivery services can meet these needs.
LOS ANGELES WEED, READ MORE…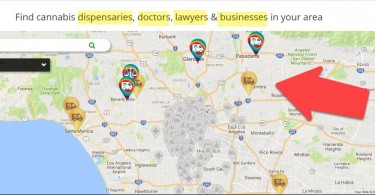 HOW DO YOU FIND A DISPENSARY IN LOS ANGELES? READ HERE!
OR..
DANK DEALS AT LA DISPENSARIES, WE GOT THEM, CLICK HERE!