Best Rated Dispensaries in Salem, Oregon (2022 Edition)
Famous for its cherry crops, Salem is now a city abuzz over a very different plant.
---
In the wake of Oregon's move to legalize adult-use cannabis sales in 2014, the state's capitol has found itself awash in awesome new dispensaries. Interestingly, Salem is a place largely known for family friendly attractions like Riverfront State Park (and its signature carousel), the much-beloved Enchanted Forest Amusement Park (located in nearby Turner), and the annual festivities of the Oregon State Fair.
Regardless, it's nice to see a new addition for Salem geared specifically for adults—weed dispensaries. And the city has plenty of them! Home to a populace of roughly 175,000, Salem is currently believed to rank fourth among cities in Oregon and ninth among US cities overall in terms of dispensaries per capita.
Highest rated dispensaries in Salem
Oregon's capitol city is home to an enviable roster of legal top-shelf local cannabis dispensaries. To narrow down the field, below are your best bets—as chosen by Leafly users.
It's an embarrassment of riches, to be sure. That's why we set out to remove the guesswork by analyzing ratings and reviews from real Leafly users to assemble a list of Salem's best dispensaries, a market birthed from a medical-only industry.
As a reminder, Oregon dispensaries must obtain separate licenses for medical and recreational sales. With that caveat in mind, here are the spots earning raves from Leafly reviewers in Salem.
---
1295 Oxford St. SE — South Central, Salem, OR
⭐ ⭐ ⭐ ⭐ 4.8 star rating out of 367 dispensary reviews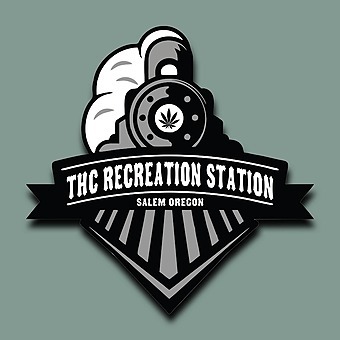 The people have spoken. When it comes to Salem's top dispensary, Leafly users are climbing all aboard South Central's THC Recreation Station. First opened in 2013 as a medical-only operation, THC Recreation Station today is licensed for both medical and recreational sales.
What sets them apart from their competition? Writes one Leafy user in a five-star review: "Huge selection, great service, and the deals blew my mind." On top of that, several other reviews highlight the shop's warm, knowledgeable staff. "I visited here once and then never went to another dispensary again," shared another user in a five-star review. "The staff are friendly and helpful, and they always have a great selection. I couldn't recommend it more!"
2820 Liberty St. NE — Liberty
⭐ ⭐ ⭐ ⭐ 4.8 star rating out of 328 dispensary reviews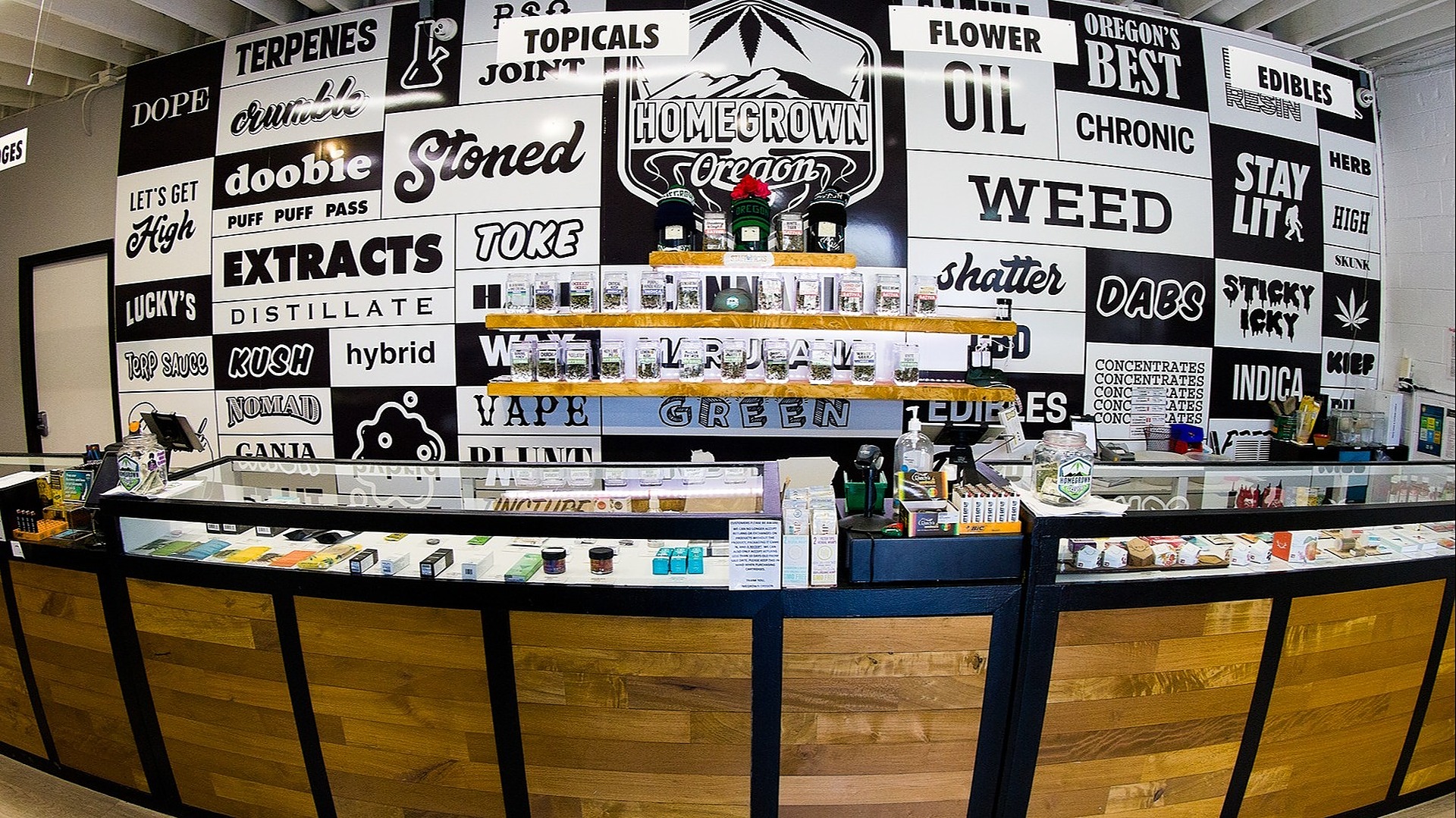 Looking for top-notch flower at affordable prices? Pay a visit to Liberty's Homegrown Oregon, where you'll always find a minimum of 15 to 25 different strains in stock. That's on top of a menu that also has you covered on concentrates, edibles, extracts, topicals, tinctures, and accessories.
Earning accolades for its consistently superb customer service and competitively priced products, Leafly users have heaps of praise for this branch of Homegrown Oregon. One five-star review of the northeast Salem dispensary touted their "knowledgeable, friendly staff" and "great flower selection and deals." Added another user: "Homegrown has always had the best customer service I have ever experienced!" 
1735 Lancaster Dr. NE — East Lancaster
⭐ ⭐ ⭐ ⭐ 4.6 star rating out of 101 dispensary reviews
Forget fake news — we'll take Truth Dispensary! This East Lancaster shop holds it down with extended daily hours, a discount for first-time customers, and a menu that's always packed with products showcasing the best of Oregon cannabis.
As a bonus, the vibe is always on point. "Customer service is fire," wrote one Leafly user in a five-star review. "I love the daily deals and the close location," shared another user, adding that Truth Dispensary has been "a top choice" of theirs for years. A five-star review echoes these positive sentiments: "Best shop in town! Always [a] great selection and staff is awesome!"
3450 River Rd. N — Keizer
⭐ ⭐ ⭐ ⭐ 4.5 star rating out of 130 dispensary reviews
Oregon Bud Company works with the state's best growers to offer beautiful flower at value prices. If the name sounds familiar, that's probably because Oregon Bud Company is an established brand with six recreational cannabis dispensaries across the state.
But don't let their scale fool you: A personal touch is alive and well at this shop in the Salem-Keizer district. "The vibe instantly puts you at ease," reads one effusive five-star review. "[The] staff were superb with customer service. Highly recommend visiting this location." Added another Leafly user: "The budtenders are super friendly and helpful. This has to be my absolute new favorite place!"
1522 Broadway St. NE — Broadway
⭐ ⭐ ⭐ ⭐ 4.3 star rating out of 31 dispensary reviews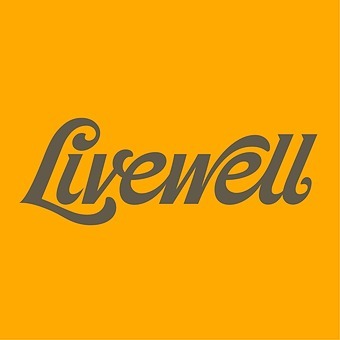 Broadway's LiveWell Dispensary is locally owned and here to connect customers with cannabis products fresh from Oregon's best farms. As part of that mission, they offer standing discounts to both veterans and senior citizens, and feature a menu with a wide selection of different product categories.
Another thing Leafly users are all about when it comes to LiveWell Dispensary: the selection. "Good quality weed for the best price in town," wrote a Leafly user in a recent five-star review. "My go-to spot here in Salem," shared another user who gave LiveWell five stars. "Great staff and products [at] various price points. Always enjoy the conversations[.]"
---
Honorable mentions in Salem
1803 Lansing Ave. NE — Lansing
⭐ ⭐ ⭐ ⭐ 4.8 star rating out of 271 dispensary reviews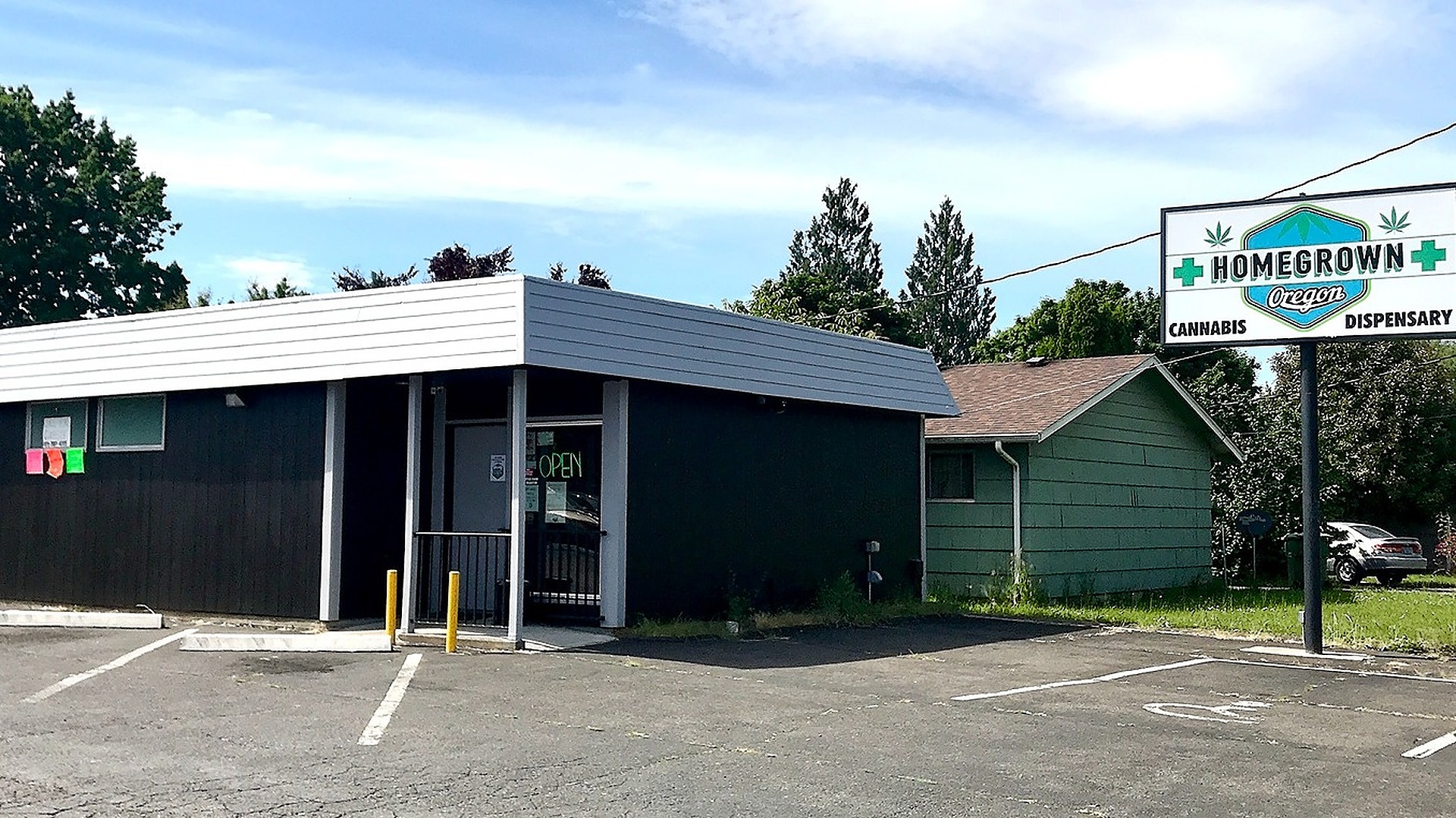 The Lansing chapter of Homegrown Oregon — good for Homegrown Oregon's second appearance on this list! — has a robust strain selection and budtenders who go the extra mile. "I'm telling you," one Leafly user wrote in a five-star review of the shop, "this is [an] amazing place. I'm always greeted with [a] smile."
1077 Edgewater St. NW — West Salem
⭐ ⭐ ⭐ ⭐ 4.7 star rating out of 181 dispensary reviews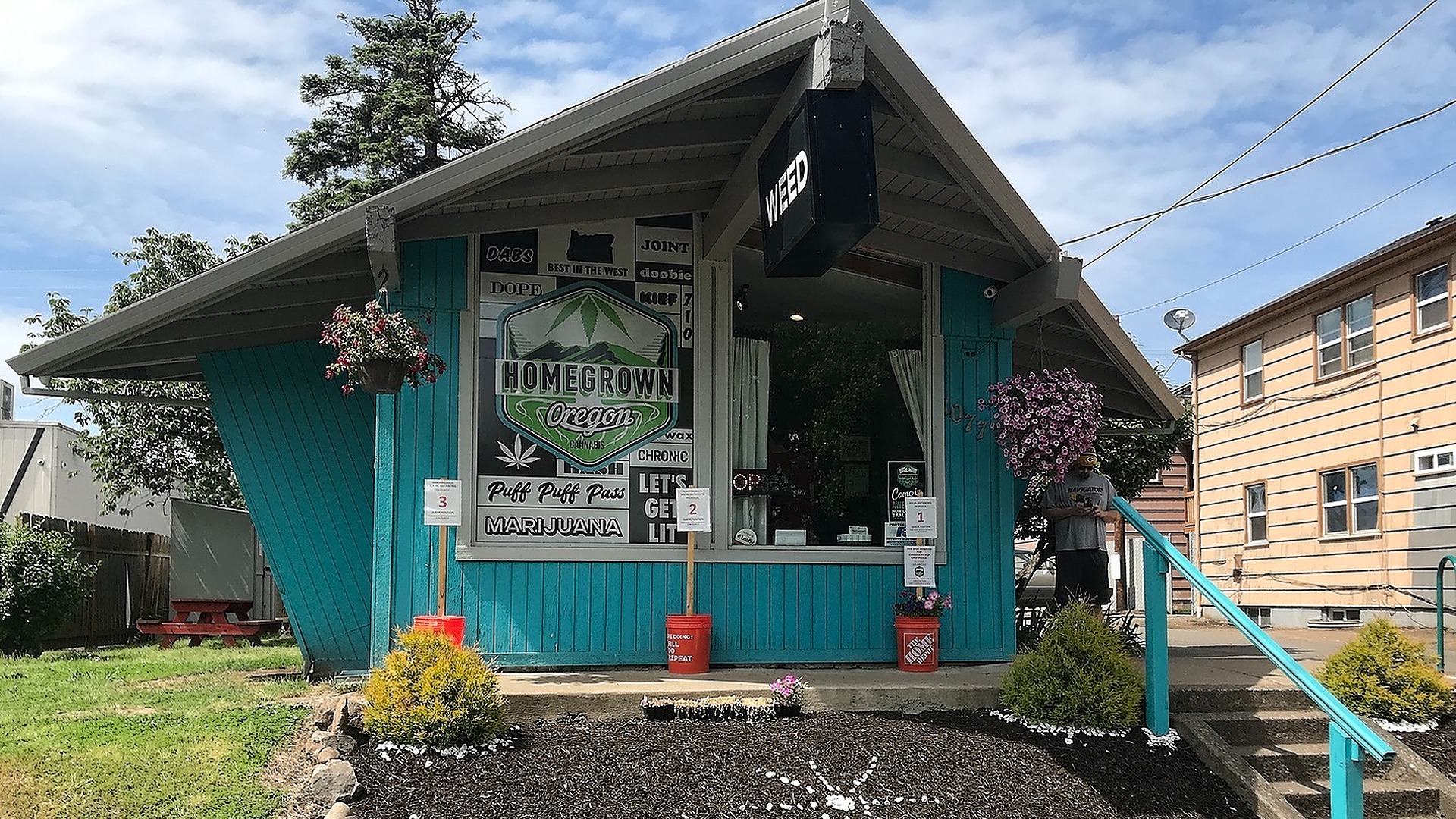 Shoutout to Homegrown Oregon for making an impressive third appearance on our Salem dispensary round-up. This West Salem outpost offers the same quality service and menu as its siblings, with several Leafly users giving props to this store for its stellar staff.
"Knowledgeable staff that is always willing to help," begins a recent five-star review. "Positive atmosphere every time I come in," noted another Leafly user. "The staff is super genuine and helpful!"
---
Selection criteria for Leafly Lists
To calculate the highest rated dispensaries in Salem, our Leafly Lists team uses a methodology based on quantitative and qualitative review data of dispensaries listed on Leafly in Salem, Oregon. This list also uses quality indicators, like customer reorder rates and deals availability (in markets where discounts are legal). Our teams are dedicated to showcasing a wide variety of highly rated medical and recreational dispensaries.
If you don't see your favorite dispensary on the list, make sure you follow, rate, and review your favorite cannabis locations to let the world know where you find your favorite cannabis.
By submitting this form, you will be subscribed to news and promotional emails from Leafly and you agree to Leafly's Terms of Service and Privacy Policy. You can unsubscribe from Leafly email messages anytime.