Best Rated Dispensaries in Oregon (Updated 2022)
Blazing through the Beaver State? Here are the top weed shops to add to your itinerary.
---
A state responsible for a sizeable slice of the West Coast's natural splendor, it's safe to say Oregon is an OG when it comes to progressive pot reform.
According to the Oregon Liquor and Cannabis Commission, as of Feb., 2022, there were a total of 757 active cannabis retailers. That number is sure to grow, with 1,158 pending retailer applications under active consideration with the OLCC.
That's a lot of weed shops to visit, so we analyzed reviews from real Leafly users, sorted the data, and are sharing our rankings for the best cannabis dispensaries Oregon has to offer. 
Highest-rated recreational dispensaries in Oregon
Back in 1973, Oregon became the first state to decriminalize cannabis, and it established a legal medical marijuana program in 1998. In 2014, Measure 91 was voted in, legalizing the consumption, personal possession, and homegrowing of cannabis by adults. The following year, regulated sales at recreational dispensaries got underway.
Currently, dispensaries need a recreational license if they wish to sell adult-use cannabis and a separate license for medical use (many businesses offer both).
Featuring a hybrid of medical and recreational options, read on for our roadmap to the best rated cannabis dispensaries shops in the Beaver State, from big cities like Portland and Eugene, to small cities like Medford and Salem, and everywhere in between.
---
1435 NW 9th St. — Corvallis, OR
⭐ ⭐ ⭐ ⭐ 4.8 star rating out of 1,618 dispensary reviews
This medical-focused retailer caters to licensed patients and recreational consumers. Located in central western Oregon, High Quality operates on a credo of measuring their successes "not in dollars earned, but by the number of lives we've helped change for the better."
Reputed for its knowledgeable staff and reasonable pricing, High Quality prides itself on providing friendly, helpful answers to every question. And with a menu currently 294 items strong, High Quality has earned its name and place as the state of Oregon's top rated dispensary, according to Leafly users.
560 SE 12th Ave. — Ontario, OR
⭐ ⭐ ⭐ ⭐ ⭐ 5 star rating out of 1,883 dispensary reviews
Located at the eastern edge of Oregon's state line, Treasure Valley Cannabis Company is a premiere retail dispensary with big plans, as they work toward incorporating a vertically integrated solventless hash lab and a grow space to their operations.
The geographic backdrop of Eastern Oregon's pristine beauty makes Treasure Valley a stunner in more ways than one. As the biggest dispensary in all of Ontario, Treasure Valley also makes regular efforts to connect with the local community through programs like their arts-focused Adopt Ontario campaign, and one Leafly reviewer commends their "fantastic products and wonderful customer service."
3424 NE 82nd Ave. — Portland, OR
⭐ ⭐ ⭐ ⭐ ⭐ 4.8 star rating out of 214 dispensary reviews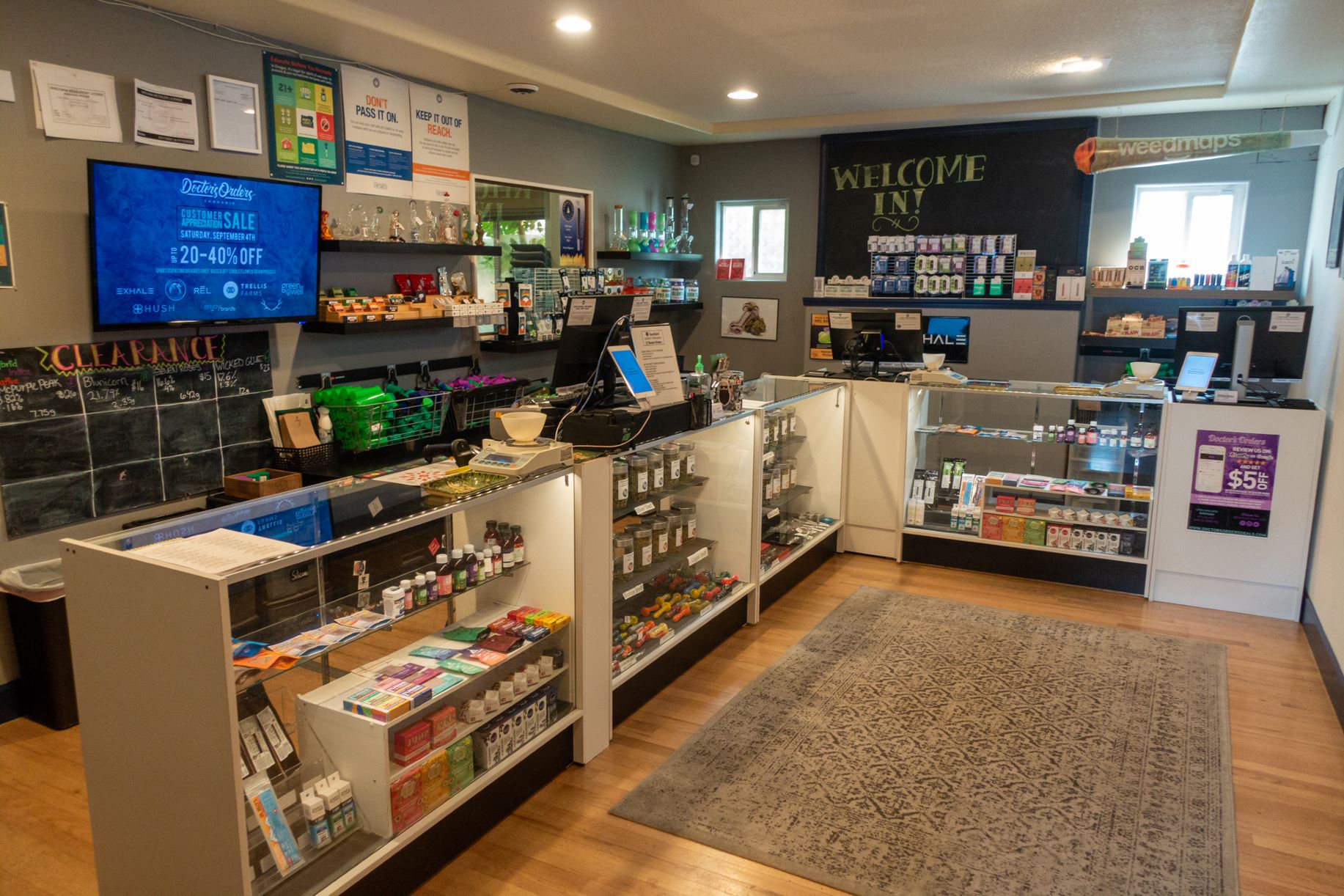 Conveniently located near the PDX Airport, Doctor's Orders is a top-notch dispensary serving both recreational and medical customers in northeast Portland. Friendly vibes, great strains, and competitive pricing are all part of the reason this spot was voted best dispensary in Portland by Leafly's reviewers.
One called Doctor's Orders their "go-to shop," adding that "the selection and value, matched with the service, is top tier." Offering a unique product selection in conjunction with their southern Oregon cultivation partner, Trellis Farms, the warm atmosphere of this popular shop is about as far from a hospital waiting room as it gets.
1295 Oxford St. SE — Salem, OR
⭐ ⭐ ⭐ ⭐ ⭐ 4.8 star rating out of 367 dispensary reviews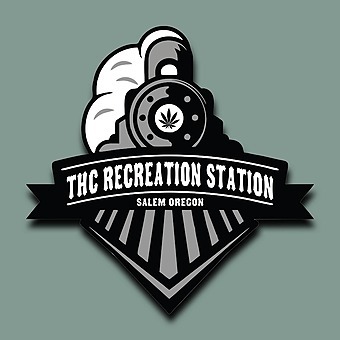 It doesn't get more old school than this dispensary, established in Salem in 2013 under the Oregon Medical Marijuana Act. Always game to partner with the best producers and labs the state has to offer, THC Recreation Station earned raves from Leafly reviewers who highlighted the store's "phenomenal service" and "large selection of edibles," among other accolades.
Open 365 days a year, this mom-and-pop shop is also no stranger to sweet deals and friendly chats. Gushed another Leafly reviewer: "Always treated right by everyone every time and always have quality (at least in my opinion) buds and the best prices on cartridges."
700 Row River Rd. — Cottage Grove, OR
⭐ ⭐ ⭐ ⭐ ⭐ 4.8 star rating out of 309 dispensary reviews
Offering a wide selection of Oregon's finest infused products, Apothecaria in Cottage Grove has earned high marks for its welcoming environment that emphasizing compassion and education.
"Just really good people," observed one Leafly reviewer. "Treated me as a friend even though we just met." Licensed for both medical and recreational sales, Apothecaria has also earned praise for its clean, welcoming aesthetics and always affable and knowledgeable staff. "Every time I stop here, I enjoy it! The customer service is always spot on and quick!" noted another Leafly reviewer.
12745 SW Walker Rd. — Beaverton, OR
⭐ ⭐ ⭐ ⭐ ⭐ 4.8 star rating out of 1,272 dispensary reviews
Beaverton's Green Mart likes to brag that they opened on December 1, 2015, with "no signs or graphics on the building" but still managed to close their first day with a total of $420 in sales. It was a sign of things to come, as Leafly reviewers now regard Green Mart as one of the top pot shops in the state.
One reason is their selection. "Great top shelf and amazing deals on concentrates," wrote one. Another declared Green Mart to be one of "my favorite dispensaries in the area." Offering a happiness guarantee to ensure customer satisfaction, Green Mart also provides a large, well-lit parking lot for an even more convenient shopping experience.
103 N. Pacific Hwy — Talent, OR
⭐ ⭐ ⭐ ⭐ ⭐ 4.7 star rating out of 934 dispensary reviews
Drive north from California's Emerald Triangle and soon enough you'll hit Talent, Oregon, and Green Valley Wellness. Shoppers can expect some seriously sweet promotions on all types of cannabis products.
"I absolutely love this dispensary," begins one review. "You guys rock! Best deals!" Wrote another: "By far my favorite place in the valley to shop. Always an excellent price."
Serving both med and rec customers, Green Valley Wellness also earns praise for the space's use of natural light, the chill demeanor of its staff, and for having a giant amethyst crystal featured in their check-in room.
8654 NE Sandy Blvd. — Portland, OR
⭐ ⭐ ⭐ ⭐ ⭐ 4.6 star rating out of 1,027 dispensary reviews
AmeriCannaRX is, in the words of one Leafly reviewer, an "amazing shop in the middle of nowhere [that's] always worth the trip." Technically speaking, "nowhere" is actually NE Portland, where you'll find AmeriCannaRX just a few minutes from the airport.
Another dual license dispensary, the location features a modest parking lot and also adheres to a policy of picking out the best nugs and weighing them out for customers to see. "While driving here, I may pass five other shops but it's worth the extra few miles," shared another Leafly reviewer.
182 E. Lane —Ontario, OR
⭐ ⭐ ⭐ ⭐ ⭐ 4.8 star rating out of 840 dispensary reviews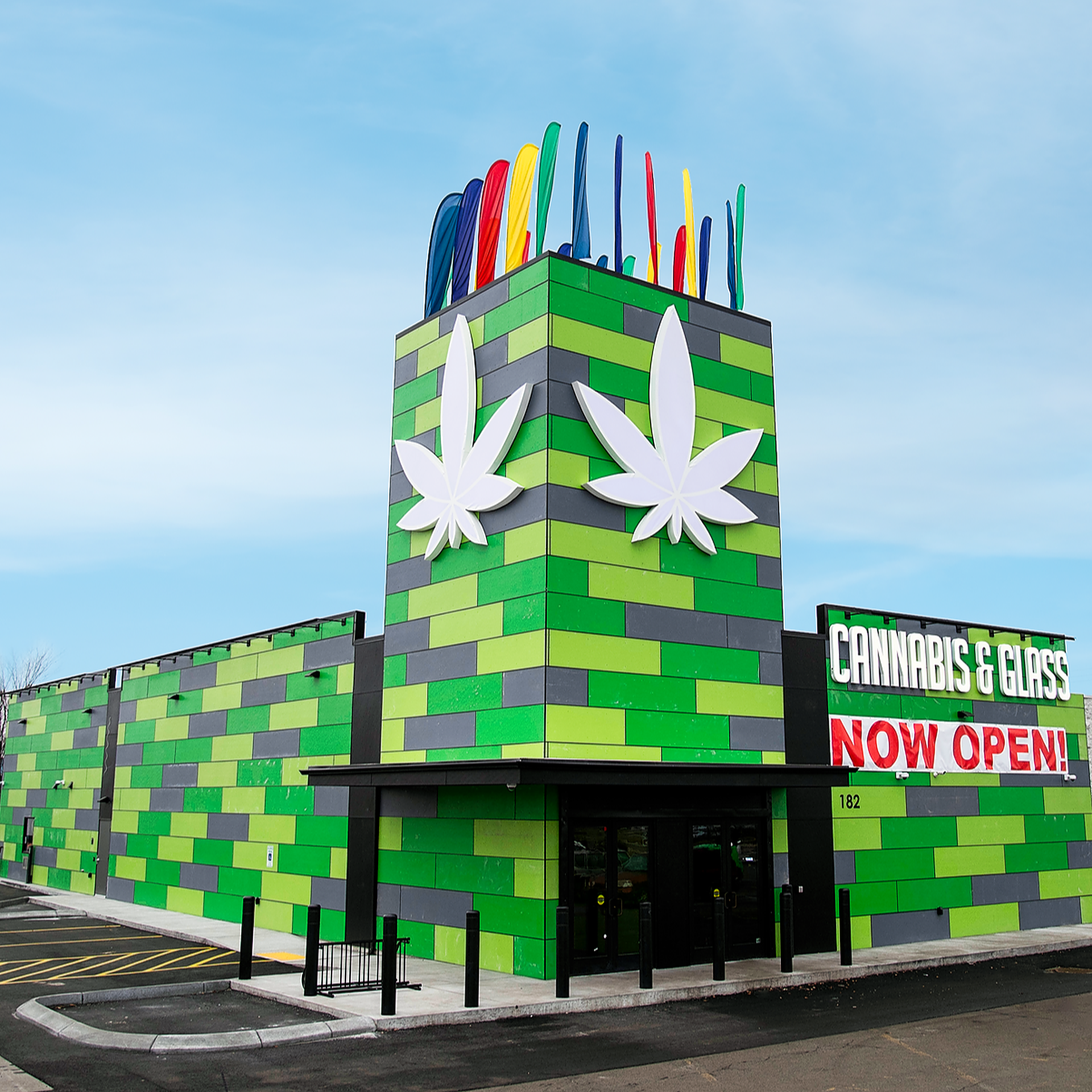 If you care about glass as much as what's going into it, the folks at Cannabis and Glass can relate. This Ontario, OR recreational dispensary is part of a constellation of shops on the Idaho border that feature both fire flower and affordable glassware.
The Ontario location now has a drive-thru and continues to offer a free and exclusive loyalty program. "Cannabis and Glass has the best people, knowledge, [and] product, hands down, of any place I've been," proclaimed a Leafly reviewer. "You're never just a sale there."
17417 SE McLoughlin Blvd. — Portland, OR
⭐ ⭐ ⭐ ⭐ ⭐ 4.8 star rating out of 1,551 dispensary reviews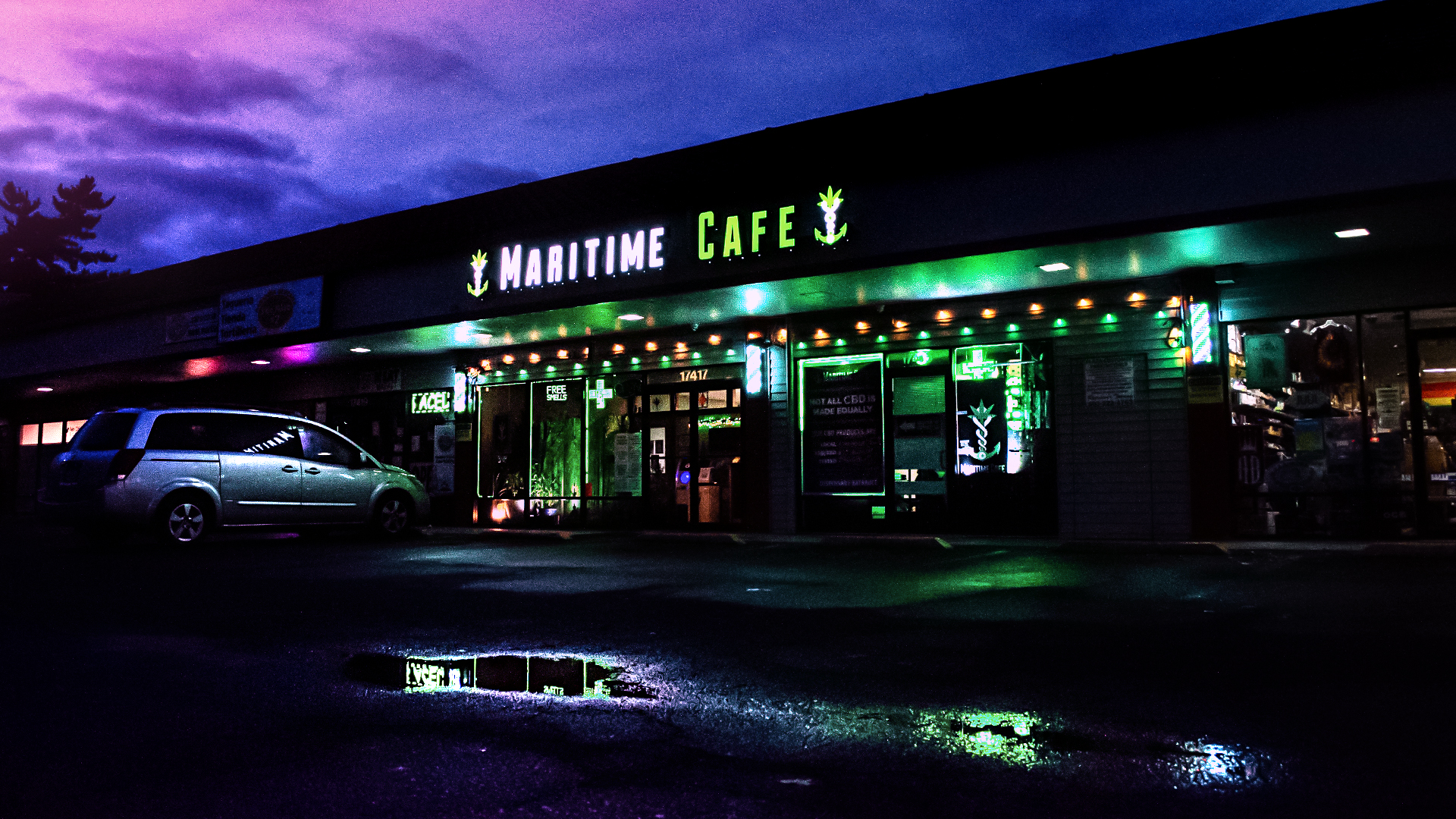 Established back in 2011 to serve OMMP patients and caregivers, Portland's Maritime Cafe now caters to recreational customers as well. Boasting a sizeable menu chock full of top-notch edibles, concentrates, clones, and more, Martime Cafe also puts a premium on compassion by offering discounts to both seniors and veterans.
Recognizable for their signature logo—a pot leaf on an anchor, naturally—Leafly reviewers are all aboard this ship. "I love this place," wrote one. "The staff is super friendly [and] they always have an epic selection." Said another reviewer: "They are amazing at this store. So helpful. They treat you like family."
463 River Ave. — Eugene, OR
⭐ ⭐ ⭐ ⭐ ⭐ 4.7 star rating out of 596 dispensary reviews
The Herbal Connection has Eugene covered on medical and recreational products of all strengths, for all tastes. Featuring two showrooms, this North Eugene jewel shines, according to one Leafly reviewer, thanks to its "excellent staff, high quality products, [and] big selection."
Founded on a principle of putting people first, Herbal Connection's deep menu and knowledgable budtenders were repeatedly praised in Leafly user reviews. "If you had to pick one place to get just about everything you need, that is always stocked up with decent prices and great sales," reads a recent five-star review, "this is the place."
1733 SW Court Ave. – Pendleton, OR
⭐ ⭐ ⭐ ⭐ ⭐ 4.9 star rating out of 481 dispensary reviews
If you find yourself in Pendleton, be sure to visit Kind Leaf. One of Eastern Oregon's top craft cannabis boutique operations, Kind Leaf goes big when it comes to flower.
At any given time, customers can expect to choose from over 120 different strains — but don't worry about being overwhelmed. Kind Leaf's staff is happy to help ensure you leave with the perfect choice. "Heard awesome things about Kind Leaf," said a five-star Leafly review. "Everything I heard was true. The staff is super nice and easy to talk to, the weed is good, and there is a lot to choose from."
10735 NE Halsey St. — Portland, OR
⭐ ⭐ ⭐ ⭐ ⭐ 4.9 star rating out of 508 dispensary reviews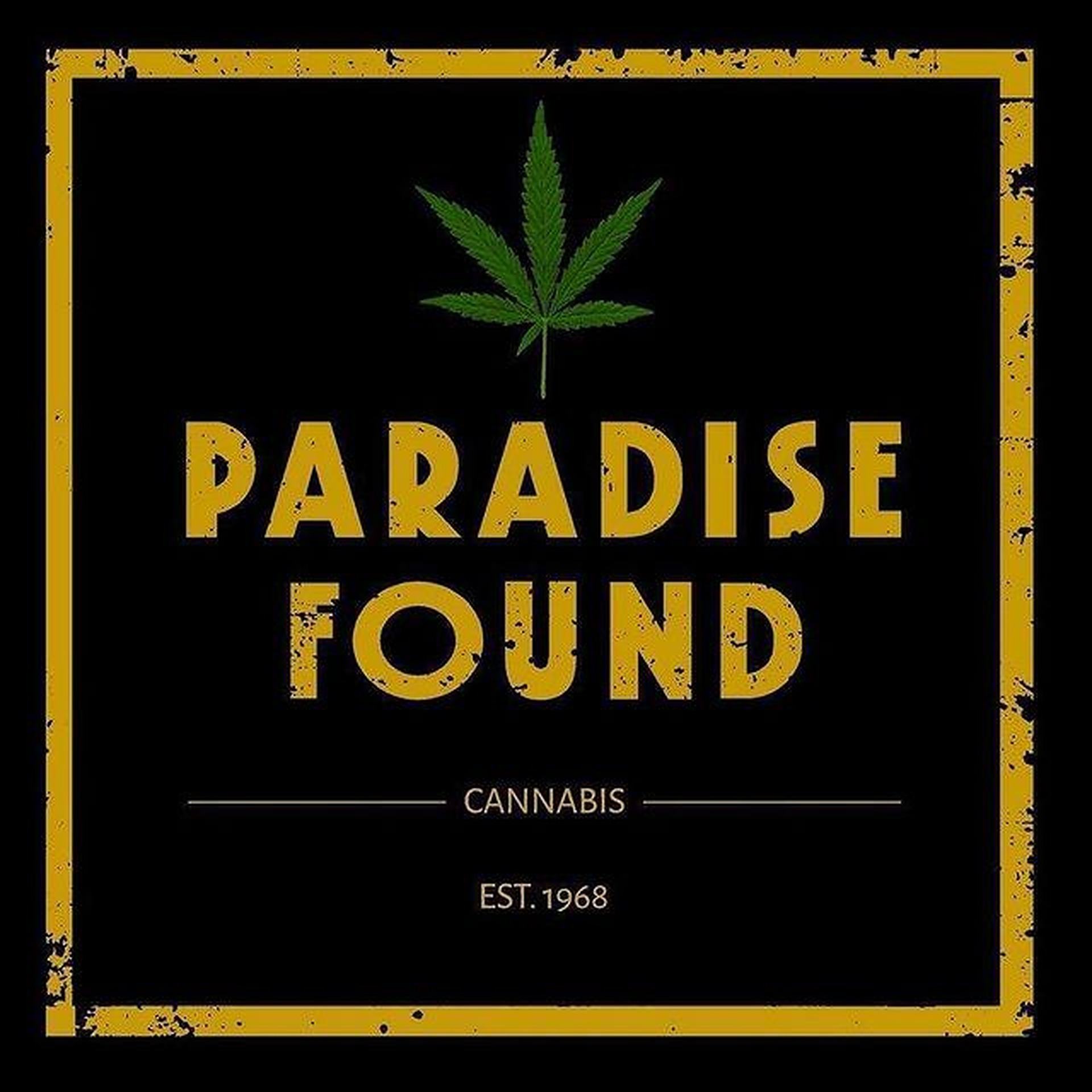 Did you know paradise had a drive-thru? It's true! At Portland's Paradise Found, you don't even have to leave your car to make the most of this neighborhood dispensary with both medical and recreational offerings. Even better—they're pet-friendly too!
One enthused Leafly reviewer said: "Beautiful shop, easy to navigate lay-out between product lines, and incredible prices and deals." Featuring on-site parking and staffed by friendly and experienced budtenders, another five-star Leafly review proclaimed Paradise Found as the best dispensary in Portland. "Love the staff [and] the selection," they added. "They're always willing to help and answer questions. Awesome deals too"
4160 SW 109th Ave. — Beaverton, OR
⭐ ⭐ ⭐ ⭐ ⭐ 4.9 star rating out of 2,021 dispensary reviews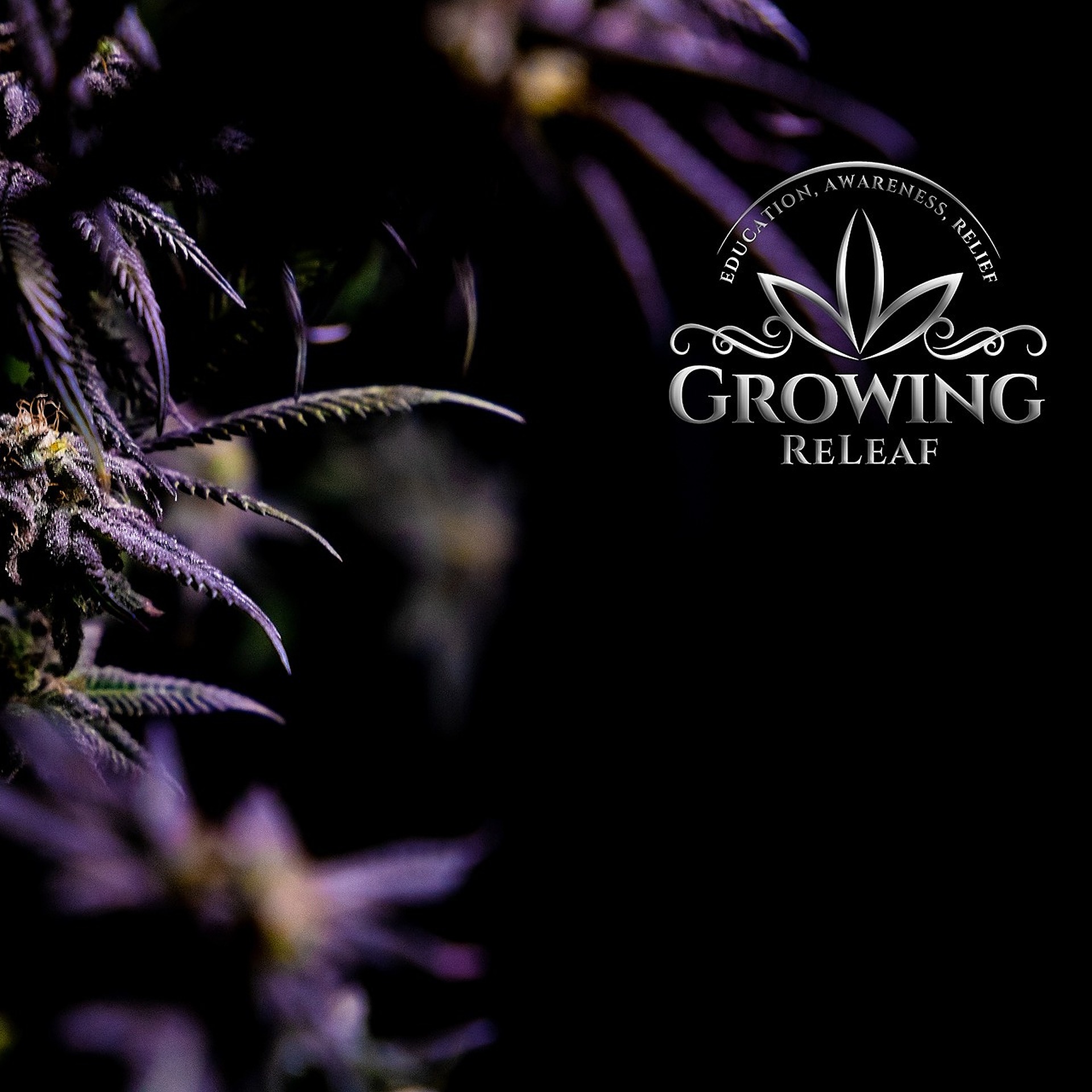 Growing ReLeaf doesn't see itself as just another average pot shop. Instead, they celebrate their legacy as Beaverton's first medical dispensary, now licensed to offer both medical and recreational sales.
The feeling appears mutual, as Leafly reviewers credit Growing ReLeaf as "hands down the best of the best" and for "actually [caring] about good bud and [keeping] their stock fire!" There is also lots of love for Miles, a budtender name-checked in the best way in multiple Leafly five-star reviews. "The wellness knowledge from the folks here, specifically Miles," reads one, "is absolutely astounding."
15915 NW Schendel Ave. — Beaverton, OR
⭐ ⭐ ⭐ ⭐ ⭐ 4.7 star rating out of 1,218 dispensary reviews
Licensed to serve patients and adult-use consumers, Cannabis Nation is a Beaverton dispensary boasting a unique layout, in-house flower and concentrates, and a robust array of topicals, tinctures, and other products.
Offering discounts to local merchants as well as to veterans and seniors, Cannabis Nation first began as a farm before blossoming into a full production indoor cultivation operation that now oversees five dispensaries across Oregon.
"Selection is always excellent and the budtenders are always courteous and knowledgeable," shared one Leafly user in a five-star review of the Beaverton shop. Another equally enthusiastic review noted that "staff members were striving to provide friendly, prompt and knowledgeable assistance within a cozy, yet invigorating atmosphere."
1937 NE Pacific St. — Portland, OR
⭐ ⭐ ⭐ ⭐ ⭐ 4.8 star rating out of 109 dispensary reviews

Tucked away on a busy side street in Northeast Portland, Home Grown Apothecary is sure to catch your eye thanks to its gorgeous floral mural and bright, colorful garden. Enter into this welcoming atmosphere and you'll find that this woman-owned and -operated gem means business when it comes to cannabis.
A great spot to find high CBD strains and proudly organic pot products, Leafly reviewers praised the staff as "super knowledgeable, patient and kind — always smiling" and as "good folks, good energy, extremely personable, fair prices, lots of deals, and really, really good bud."
3609 SE Division St. — Portland, OR
⭐ ⭐ ⭐ ⭐ ⭐ 4.8 star rating out of 1,105 dispensary reviews
Established in April 2010, Brothers Cannabis is a locally owned, former back-to-back winner of Willamette Weekly's "Best Dispensary in Portland." Credited as Oregon's oldest OMMP dispensary, the SE location of Brothers Cannabis—they have three total—now sells to both recreational customers and medical patients.
And they've managed to keep their welcoming old school spirit alive too! As one Leafly reviewer put it: "Still the best in town. It feels like you're going over to your friend's house." Admitted another: "I'd come here every day if I could."
2045 Franklin Blvd. — Eugene, OR
⭐ ⭐ ⭐ ⭐ ⭐ 4.8 star rating out of 947 dispensary reviews
Representing for their hometown, Eugene OG is a hybrid rec and med dispensary in—you guessed it—Eugene. Operating since 2014, Eugene OG focuses on the twin pillars of cannabis and community.
Small-batch artisan flower from their Pud's Buds grow facility and an ongoing Cannabis Cares program both reflect Eugene OG's commitment to keeping it local. "I always leave with a big smile on my face," reads a five-star Leafly user review. "This is a true OG," said another. "Been coming here for years and they are still just as good as the day I first stepped in."
10645 SE Henry St. — Portland, OR
⭐ ⭐ ⭐ ⭐ ⭐ 4.5 star rating out of 151 dispensary reviews
Portland's Archive takes their name seriously. With a stated mission to provide heritage-quality cannabis varieties, flower, seeds, and extracts, the cultivators and producers aligned with Archive have leveraged over 35 years of experience to create a premiere Portland dispensary that offers both medical and recreational sales.
Known as a spot to hit for those in need of authentic clones for growing your own, Archive also has major credentials in the form of multiple High Times Cannabis Cup wins. In a five-star review, one Leafly user celebrated Archive's menu as "always loaded with new drops from various growers."
1385 Industrial Ave. — Woodburn, OR
⭐ ⭐ ⭐ ⭐ ⭐ 4.7 star rating out of 132 dispensary reviews
Proud to be first (and only) dispensary operating in Woodburn, Treestar welcomes medical and recreational customers to enjoy a shopping experience infused with an extra emphasis on botanical ingredients and small-batch cannabis.
"Treestar is like my second home," wrote a Leafly reviewer. "Amazing people, awesome selection, great advice." In another enthusiastic post, a different reviewer credited Treestar for always being "clean and in order." Furthermore, they wrote, "If there is a line, it's fast [and] the employees are all nice, positive, and [helpful] with my questions. Great place."
---
Selection criteria for Leafly Lists in Oregon
To calculate the highest rated dispensaries in Oregon, our Leafly Lists team uses a methodology based on quantitative and qualitative review data of dispensaries listed on Leafly in Oregon. This list also uses quality indicators, like customer reorder rates and deals availability (in markets where discounts are legal). Our teams are dedicated to showcasing a wide variety of highly rated medical and recreational dispensaries.
If you don't see your favorite dispensary on the list, make sure you follow, rate, and review your favorite cannabis locations to let the world know where you find your favorite cannabis.
By submitting this form, you will be subscribed to news and promotional emails from Leafly and you agree to Leafly's Terms of Service and Privacy Policy. You can unsubscribe from Leafly email messages anytime.