5 Thoughts on MJ Biz Daily, the Wall Street Journal of Weed, Selling for $120 Million in an All-Cash Deal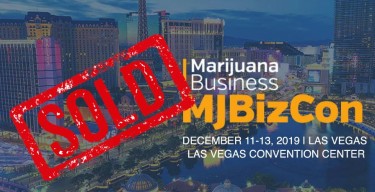 News broke today that shook up the online cannabis world, as industry leader and stalwart, MJ Biz Daily, sold to non-cannabis company Emerald X, a wholly owned subsidiary of Emerald Holding, a New York-based business-to-business event and media company, for $120 million in cash plus potential earnouts.  The deal was basically structured around 5x revenue for the high-ranking website and event and trade show brand.  Emerald stock is up close to 4% on the news of the acquisition.
Interestingly, this is not a case of a cannabis company buying up MJ BIZ for internet traffic, Emerald X is a trade show specialist, also operating such shows as the Surf Expo and Pizza Expo.  While it may be easy to say another cannabis website is off the board, which is true, this seems to be a nice addition to the live events giant that Emerald X is quickly becoming. 
Hervé Sedky, Emerald's president and CEO, said the deal fits with Emerald's strategic plans.
"MJBiz's leading event and content portfolio, coupled with their 365-day engagement platform – which connects the entire cannabis supply chain – will diversify our collective product offerings, enhance our growth profile and enable us to deliver even greater value to our customers over the long term," Sedky said.
Some initial questions and thoughts:
As Deb Borchardt of the Green Market Report points out, what happens to the journalism and website side if Emerald X is much more interested in the live event and conference?
This is a huge bet on COVID being in the last 3 innings of its two-year run, and not the first 3 innings.  No one knows for sure if COVID is at the tail-end of its story and we will be good for public events and travel in 12 months, or if we are just starting a decade long run of COVID spikes and variations that will limit international travel and live events until 2030.  This may be a case, that if Emerald X guessed right, they are buying low on live events, and will reap the rewards as COVID subsides.
I hope we all get to visit Chris Walsh's new island next to Richard Branson's little sand bar in the sun.
Did the launch of MJ Unpacked, a competing marijuana industry show that took place over the same time as MJ BIZ have anything to do with the sale?  Was it time to get out before 5 or 10 competing shows popped up to steal your thunder on the same 3 days in Las Vegas, or did the MJ Unpacked success have nothing to do with the sale? Is Jorge Gage, founder of MJ Unpacked, psyched with the news of the sale, or is it bad news because now a pro event coordinator company is in charge of the show and they have a long track record of running trade shows and events?  Time will tell with COVID and other MJ shows in Vegas.
The fact that one of the bigger 5 to 7 cannabis websites has a new home, by accident maybe, means that one more traffic-based cannabis site is now off the board for a future roll up, IPO, or sale.  The list of high domain ranked sites is dwindling as cannabis companies prepare for margin compression and online sales in the future.  Fighting over a click is much cheaper than fighting over billboard space.
MORE ON MJ BIZ, READ THESE…
5 THINGS I LEARNED AT MJ BIZ 2021, IF YOU WEREN'T ABLE TO GO!
OR..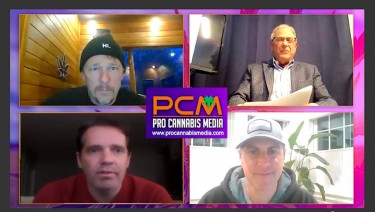 CHRIS WALSH, CEO OF MJ BIZ DAILY, TALKS WITH PRO CANNABIS MEDIA!